First Trip of the Year. Fife Coast and Dundee.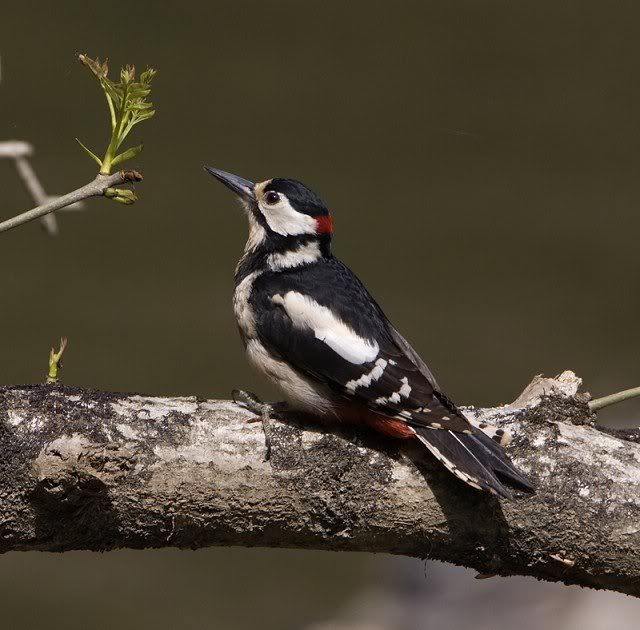 Great Spotted Woodpecker
We took our first birding trip of the year on Friday 2nd January with a friend. It was one of those rare days when everything well almost went according to plan. We left here on a clear very cold morning for our first site on the route, unfortunately there was a regatta going on so there were no ducks about but that just one of those things. We then backtracked a bit to a woodland site and the first bird we saw was a Great Spotted Woodpecker which can sometimes be hard to see. As we strolled along the woodland path we saw the usual woodland species you would expect to see. There was a little stream running along beside us and low and behold a lovely Dipper bobbing away as it sat on a rock. Although it is very cold just now to go way for a days bird watching it is easier than the summer as the bare trees are a great help. Back to the car and on for a few miles to a very quiet little lane when our friend had seen Tree Sparrows in good numbers a week or so ago They did not disappoint they seem to be sitting there waiting for us there were 14 in all which for this species nowadays is really good as there numbers are way down just now.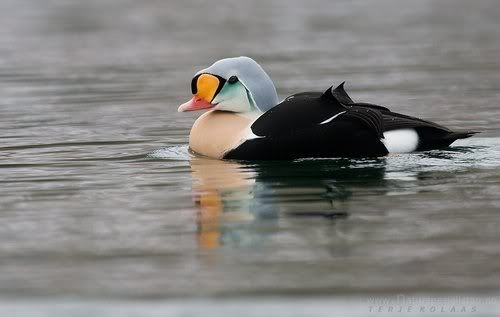 King Eider.
We then headed to the coast at a place called Elie as we had word of a King Eider being seen there. Now there's a bird to see. We have seen them on previous occasions but not for some years. We had a little walk to get to the waters edge but again there he was sitting waiting for us, we could not believe our luck what a great start to the year.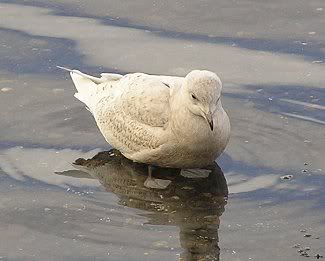 Iceland Gull.
Back in the car again and onward to Anstruther a lovely little fishing village where we had again had word of an Iceland Gull and believe it of not we were told it was sitting over the north wall and guess what it was, this was turning out to be a great day out. After a quick and I mean quick lunch break off we went again this time towards Dundee where there was another rare gull this time a Ring Billed Gull. Must just say our friend of many years had planned all this for us and put in a lot of work for us it was so good of him and very much appreciated by us.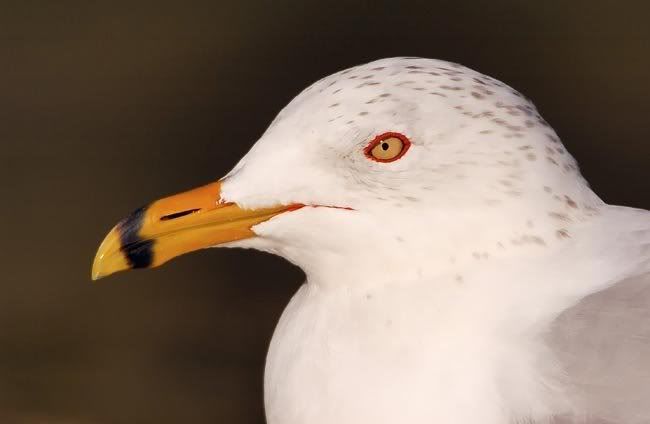 Ring Billed Gull.
All photo's today are from the internet not mine unfortunately.